The Knowledgeable Retiree
A MUST READ ON RETIREMENT STRATEGY
Local author and Financial professional Nick Jones reveals strategies to getting your legacy, retirement and income planning in order with his new book!
---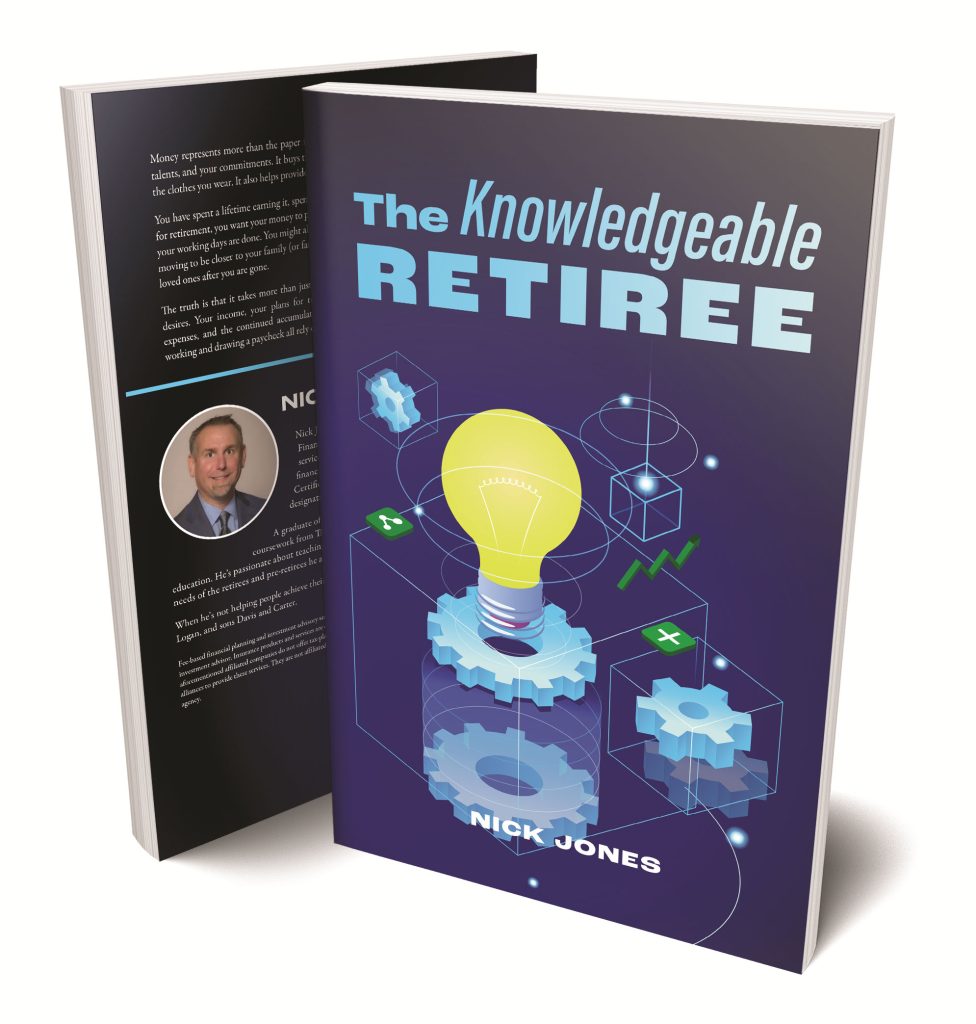 Money represents more than the paper it's printed on. It may be the embodiment of your time, your talents, and your commitments. It buys the food you eat, the house you sleep in, the car you drive, and the clothes you wear. It also helps provide you with the lifestyle you want to live once you retire.
You have spent a lifetime earning it, spending it, and hopefully, accumulating it. When the time comes your working days are done. You might also have other desires, such as traveling, purchasing property, or moving to be closer to your family (or farther away). You may also want your assets to provide for your desires. Your income, your plans for retirement, your future healthcare working and drawing a paycheck all rely on one thing: You.